At home on the steep slope
Our history began in mountain agriculture, and to this day extreme slopes are the domain of Brielmaier. Thanks to their unique transverse design, high tipping angle and low centre of gravity, our machines offer a perfect balance and maximum safety. The aluminium construction provides light weight and high stability. The innovative sprocket wheels with patented collars, the variety of wheel diameters and widths as well as the wide range of attachments make a perfect match to any application possible.
The benefits at a glance

Unique transverse structure for perfect balance – no shifting of the axis on the slope necessary
Maximum slope stability due to low centre of gravity and very high tipping angle
Light weightSimple, intuitive operation
Perfectly matched wheels (sprocket rolls, FlexiSpike, Terra tyres)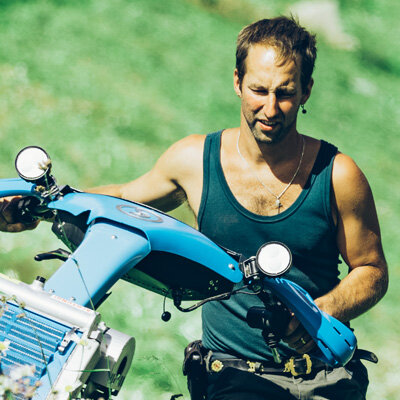 "You can go up almost vertically with a Brielmaier if you dare."
Christian Näf - Farmer, Göscheneralp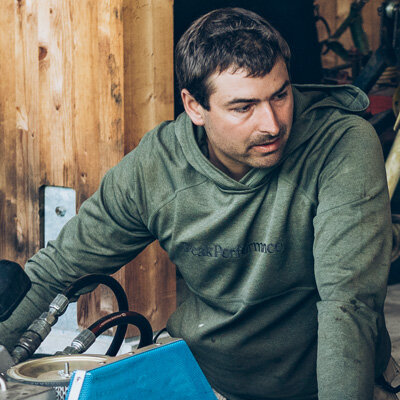 "At the most extreme moment, this machine has the decisive advantage over any competing products."
Konrad Anhorn – Farmer, St. Antönien